Meet Elizabeth Overstreet, the Love Strategist
I have always been intrigued with dating and relationships. I am specifically interested in the dynamics that attract one person to another and how couples sustain long-lasting relationships. My parents and grandparents have been married for over fifty years, along with aunts and uncles in my family who have been married for more than four decades. I learned a lot by being single, being married, coming out of a divorce, navigating breakups, jumping back into the dating pool, and remarrying.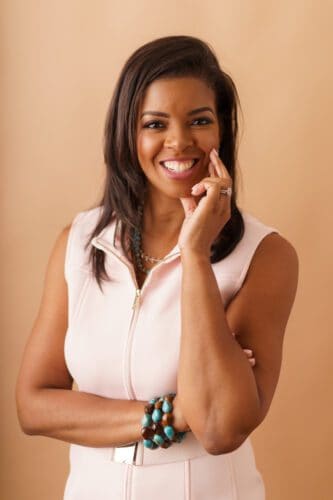 Observing each of these experiences gave me a unique look into my lens and experience in a relationship and those of others who had longevity and happiness in their relationships. Through these experiences and coaching others in their relationships, I hope to shorten your learning curve of what it takes to find love. Finding love can be challenging, but it can be more comfortable when you understand what works and doesn't work.
I would like to thank my parents, aunts, and uncles for modeling healthy relationships for me. I also want to acknowledge my former partners for their lessons in relationships (what to do and what not to do), helping me grow significantly through each experience, and my friends and relatives to be a relationship investigator. I wouldn't have these insights and be able to help my clients without being able to observe firsthand, ask lots of questions, and through my learnings, realize what works and doesn't to sustain a healthy relationship.
A special thank you to my daughter, who supported me and told me to stick with my writing and passion for coaching others in their relationships. Her encouragement helped me to bring this book to fruition. Writing this book proved to be cathartic for me. But, helping others has proven to be the most meaningful part of this journey. It's a blessing to help others on their journey of love too!
---
"I am loving your book, Love You and He Will Too!!! And this point of view resonated with me so much! I am learning to know me, value me, respect me, and love me. To be comfortable in my own skin and mind and to own myself! Although sometimes I feel bad for not knowing the prize I have always been before, I know that I can start today and heal my past in my present and build the future and the life I deserve. Thank you so much for sharing your experience and knowledge! I'm so grateful for discovering your content and deciding to read your book." – *Val
Download my book today to get started today to learn how to love smarter not harder.
---
Testimonials
Clients say the following about their coaching experience with Elizabeth: (names have been changed to protect their privacy)
---
"Elizabeth helped me realize following a traumatic break-up the importance of taking time to reconnect with myself before entering a new relationship. Her technique of walking me through my break-up, helping me figure out to regroup, and refocus during this time was priceless." – *Lori
---
"I didn't know how to move on following a divorce. Elizabeth and I talked through it, formulated a plan, and talked through some of the things that I haven't acknowledged or realized were patterns in my relationship. I am slowly feeling better and like I can finally move on." – *Mike
---
"Sometimes when you are in a codependent relationship, it isn't always easy to know how to get out, become comfortable with who you are, or how to prevent it from recurring. Through my coaching sessions, I learned so much about the signals I was sending that was causing me to repeat the same mistakes in my relationships. I feel more confident that I have more self-awareness now and will choose more appropriate partners in my future relationships." – *Alysha
---
"It can be easy to hope that you will have the right relationship. But I have learned via my coaching sessions that relationships take work and consistent effort. Elizabeth and I came up with specific techniques for me to meet men. Having someone hold me accountable during the process helped me to widen and connect with someone who ended up being very compatible with me. I'm glad I took the leap of faith and tried out her services. It made a big difference for me." -*James
---